Skip Navigation
Website Accessibility
In The Media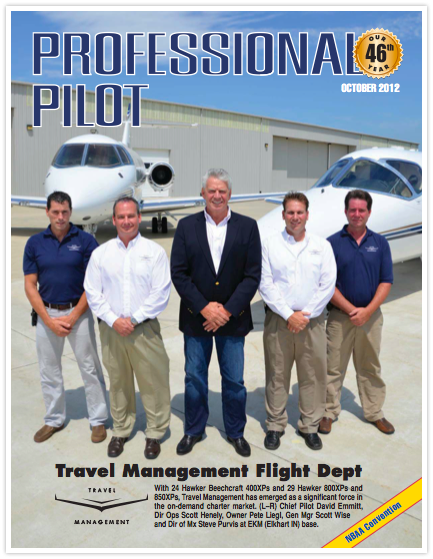 TMC in Professional Pilot Magazine

After 7 years of building Travel Management into a first-rate charter business with a fleet of more than 50 aircraft, our hard work has paid off with a feature story in the October 2012 issue of Professional Pilot! The article highlights the efforts of owner, Pete Liegl, to capitalize on a cottage industry that was falling out of favor with customers seeking charter services because of questionable aircraft and indifferent flight crews. In short, the industry's focus was not on customer service. With that in mind, Liegl envisioned a charter operator with unprecedented customer care, 24/7 dispatching and a fleet of well maintained aircraft.

The article also follows TMC's course as we begin building a team of experts and launching our first charter flight in April of 2006. As mentioned in Profession Pilot, we've built a reputation for offering dependable, competitively priced, one-way charter flights throughout the US, Canada, Mexico, the Caribbean and South America. In fact, our flight tracking team is always monitoring our aircraft to ensure their progress and meet the needs of client schedules and plans.

TMC is approaching our 7th year in business, and is proud to be featured in Professional Pilot as a company that is establishing a name for ourselves in delivering outstanding charter flight services that meet and exceed client expectations and build relationships that continue to bring us referrals and repeat business from satisfied customers. Read entire article here.